Edogawa (江戸川区), Tokyo
---


Edogawa (江戸川区) is the special ward on the eastern part of Tokyo Metropolis. It is named after the Edogawa River which flows on the eastern edge of the ward. Edogawa ward covers 49.86 sq km (19.3 sq mi) and has a population of 672,000 (2011 estimate). It is often called Edogawa City in English.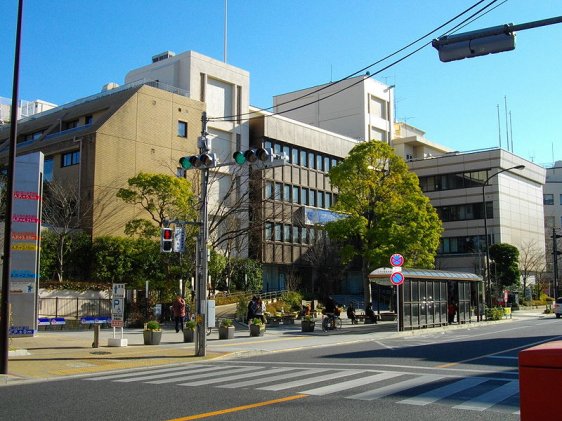 Edogawa Ward Office, Edogawa, Tokyo
Author: Abasaa (public domain)


Edogawa is bordered by Chiba Prefecture to the east, Katsushika to the north, Sumida to the northwest, Koto to the west and Tokyo Bay to the south. It was created in 1937 by merging the seven towns and villages of Minami Katsushika district.
How to go to Edogawa
It is possible to go to Edogawa by subway. The Toei Shinjuku Line stops at the Higashi-Ojima Subway Station (S-16), Funabori Subway Station (S-17), Ichinoe Subway Station (S-18), Mizue Subway Station (S-19) and Shinozaki Subway Station (S-20) while the Tokyo Metro Tozai Line stops at the Nishi Kasai Subway Station (T-16) and Kasai Subway Station (T-17) in Edogawa.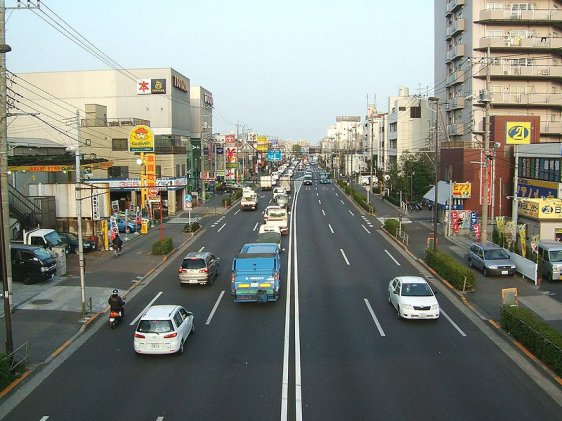 National Route 14 through Edogawa
Author: LERK (Creative Commons Attribution ShareAlike 2.5 Generic)
What to see in Edogawa
Edogawa Stadium
A multi-purpose stadium used mainly for soccer matches.


Kasai Seaside Park
Seaside theme park with aquarium and bird sanctuary, and a 117-meter (384 ft) ferris wheel.


How about a vacation in Tokyo?
Hello and thanks for visiting Tokyo Travel Tips!

My name is Tim. Tokyo Travel Tips is a website I created specially to showcase all the sights in Tokyo. With this website, you can explore the city without ever leaving your home. However, if you are planning to visit Tokyo on your own, you will find lots of very useful information. For example, I explain all the subway lines within the city, so you can use it and explore Tokyo at your own pace.

Tokyo is one of the most expensive cities in the world, so accommodation here is expensive. A large part of your travel expense will go to pay your hotel room. So you should do your homework to find the best rate. You have to note that the same room may be priced differently by different online booking site. Use the search engine below to list out and compare the rates they offer. Just key in your destination and travel period. These few steps will save you a whole lot of money!





Next, you might want to prepare money for your trip. The currency used in Tokyo is the Japanese Yen (JPY). The following are the latest rates in the last 24 hours.



Finally, you might want to view some of travel books to give you more knowledge of Tokyo ahead of your visit. Here are some books you can get directly from Amazon.